Justin Brown's 1968 Chevy C-10 Stepside Pickup Truck
Here are some pictures of his progress. Justin has the chassis almost done. He needs to make a shorter driveshaft and get the transmission mounted. He also needs to put the stainless steel brake lines on.
Justin's Truck October 2009
KEY: Updates run oldest to newest...Scroll to bottom to see newest updates.
Fresh Paint!!! - July 20th, 2012
Justin has gotten alot done since I last updated my site. He has since got teh chassis done and the motor and 5 speed in the chassis. He also got the cab floor patched up 98%. The cab is now mounted on the frame and bolted down. There is one or two more small corner patches Justin needs to weld in.
Front end almost ready for wheels - December 9th, 2011
One more front end spring coil to put in place on the passenger side.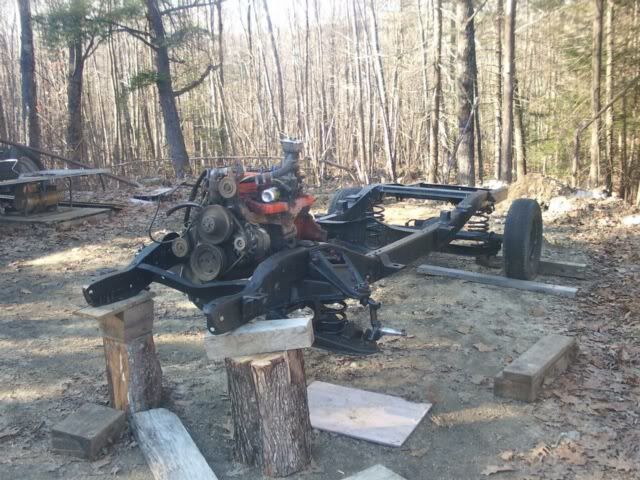 His Chassis as of December 11th, 2011